It's no secret that Chromebooks are quickly becoming the device of choice in schools around the world.  As Chromebooks and the Chrome browser continue to evolve, new extensions allow us to turn it into much more than a mere web browser — but a productivity machine.  Here are our picks for Chrome extensions that will change the way the browser works for you and your students, allowing you to do more than ever before.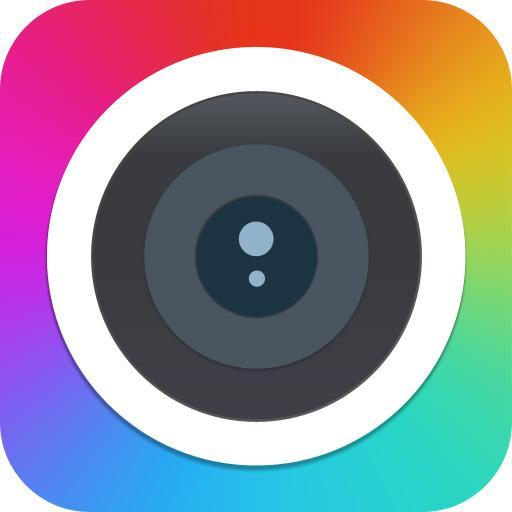 When it comes to capturing your screen and sharing it, no other extension compares to Awesome Screenshot.  You can easily capture, annotate, and share from right within your browser.  You can capture the visible part of your page, a specific part of the page, the entire page with automatic scrolling from top to bottom, or your entire desktop.
This extension connects with your Google account and allows you to save images directly to Google Drive or locally to your computer.  Once you capture your image a link is created so you can easily share the image with others.
DOWNLOAD: Install Awesome Screenshot
Never forget a password again.  How frustrating is it to remember the login information for all of your websites and accounts?  With LastPass you can easily and securely log into all of your password-protected websites.  All you need to do is remember one password — your LastPass master password.  Then you save all of your usernames and passwords to LastPass and let the extension automatically log in for you — no typing required!   You can even save multiple sets of login information for a single account like Twitter, Facebook, Google, etc.
LastPass allows you to search all of you login information from a single password vault.  Free to use from all of your computers.
DOWNLOAD: Install LastPass Password Manager
Hootsuite offers a quick and easy way to consolidate all of your social media sharing into a single post.  The free account allows you to add up to three social media accounts and post to them simultaneously with a single unified message.  You can also choose to make individual posts to one or more of the accounts depending on your needs for that post.
Another great feature of Hootsuite is that you can schedule your posts for a later time, allowing you to craft your message for upcoming events or dates well in advance.  The Hootlet extension for Chrome allows you to share a page or image from right within your browser and includes all of the features that come with Hootsuite's website.
DOWNLOAD: Install Hootlet
Boomerang allows you to write an email message or reply from within GMail and schedule it to be sent at a later time, even if you're not online.  This is very handy for those days when you have a couple of free moments to think ahead about an upcoming message and get it done now, allowing you to cross it off your list and automatically send it at the appropriate time.
You can also track messages that you send to make sure that you hear back and schedule a follow up email if the message is not opened or you do not receive a reply.  This is a great way to ensure you "follow through" on the intent of the message.
DOWNLOAD: Install Boomerang for GMail
This is a great extension for when you want to share a powerful article with your staff.   Sometimes you may want to print the article and discuss it at a faculty meeting or just put it in their mailboxes to read at a later time.  This is great practice and highlights certain ideas or concepts that are relevant to your team.
Using the Friendly Print extension allows you to clean up the print view as to eliminate unwanted and distracting elements such as advertisements, website headings, images, or even complete sections of text.  You can easily remove these elements by clicking on them from the print preview screen.  Once you have the page arranged the way you want, simply click to print, email, or save as PDF.
DOWNLOAD: Install Print Friendly & PDF
Want to easily share a link with your team but wish the URL wasn't so long and confusing?  Use the Goo.gl URL shortener to simplify the website address, copy the link, and share.  Once activated, your new shortened URL is automatically copied to the clipboard and can be easily shared through the extension's integration with all of the major social media services.  You can also choose to create a QR code to insert into presentations, brochures, flyers, etc.
Once you have created and shared the new URL, you can even track the usage of the URL by selecting "Details" from the extension's drop down menu while visiting the page that was shared.
DOWNLOAD: Install Goo.gl URL Shortener
Looking to create a tutorial or webinar to share with your team?  Screencastify is your go-to solution.  This free extension for Chrome allows you to record your selected tab or your entire desktop and share it via email.  The extension integrates with Google Drive so all recordings can be downloaded locally or saved to the cloud.  You can include the audio from the webpage along with your own voice-over audio, and even have the option of including your webcam video in one corner of the screen for that "talking head" effect.
The free account allows you to create 50 videos per month of up to 10 minutes in length.  If you need more than that you can upgrade to the paid account.
DOWNLOAD: Install Screencastify
This is the simplest and quickest way to email a page to somebody.  Just click on the "Send Link" icon in your browser's extensions bar and a new email compose window pops up with the page title in the subject line and the URL in the message body.  No need to copy the URL, open up your email client, paste it into the window, and send.  This is all done with the click of a single button.
The extension integrates with GMail or your Google Apps domain, and even works with external email clients such as Mail, Outlook, or Thunderbird.
DOWNLOAD: Install Send Link by Email or GMail
Do you have a favorite extension for Chrome that we missed?  Share your suggestions in the comments below.